Chad le Clos, love him or hate him?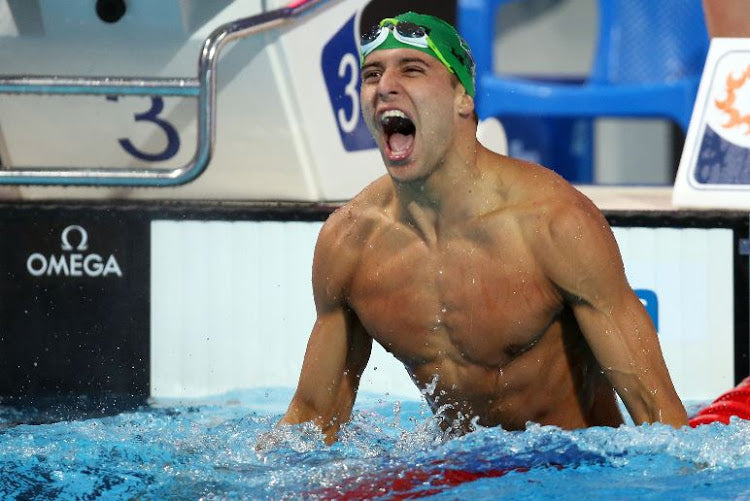 Chad le Clos, born in Durban in South Africa on April 12th 1992 is undoubtedly one of the greatest swimmers in the sport and has a plethora of medals and world titles under his belt. He exploded onto the scene at the 2012 Olympics, where he beat Michael Phelps to the gold in his 2004 and 2008 winning event, the 200m Butterfly. This shocked the swimming world and in turn gave birth to perhaps one of the most famous swim parents, Bert le Clos. At this point it was probably safe to say there was a lot of love for Chad and Bert.
For some people, post his 2012 Olympic victory he had developed an air of arrogance. This showed at the 2016 Rio Olympics. Chad was spotted in the call room air boxing right in front of the Greatest Olympian of All Time (the G.O.A.T.) Michael Phelps! This for many sparked a dislike for Chad, and when Phelps beat him to the touch in the 200m Butterfly in Rio, this resulted in a feeling of great satisfaction from the viewers and fans. One thing Chad quickly realised was that you don't poke the G.O.A.T. right before an Olympic final!
An internet meme was born, which we can only be thankful for... 'The Phelps Face'!
For some Chad's reputation has been tainted but equally for others he remains to be one of their favourite swimmers… What do you think? Comment with your thoughts below or on our social media posts.
We are getting closer to launching our first Tiide product! They will be released on a product by product basis in limited numbers, stay tuned so you don't miss out!
Share this