Commonwealth Games – Ones to watch, day 5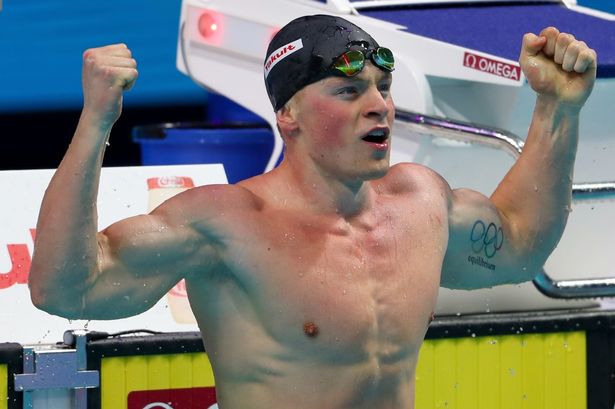 Men's 50 Breast
2014 Winning time- 26.76, Cameron Van Der Burgh (South Africa)
World record - Adam Peaty, 25.95 (England)
With Peaty not claiming the gold 4 years ago in the 50 we all know he will be back this meet and not let any one get close to him. The race will be Peaty against the clock but how fast can he go and who will be claiming the silver and bronze medals?
With Peaty's stellar performance in Budapest last year and being the first man to ever break the 26 second barrier could he be looking to rewrite the history books yet again? Peaty's start is notoriously below par in the world of breaststroke, this could be due to his lack of sneaky extra fly kicks while the referees can't see due to the water splash or just because this is an area of weakness for Peaty, or at least used to be. Watching peaty race this season so far, his start seems to have improved no end. Notoriously peaty pops up behind the rest of the field by someway and then by the 25-meter mark just breezes past them but now it seems his start has improved a dramatic amount.
Another man who'll be looking to make a splash in the 50 is 2014 Champion, Van Der Burgh. Van Der Burgh will be the favourite for the silver. He is well known for having one of the fastest starts in the world it'll be good to see Peaty and Van Der Burgh lock horns again and to see if Peaty's start has put him even further ahead of the rest of the field. Peaty and Van Der Burgh are going into the final next to one another after swimming solid sub 27 swims in the semi-finals.
As for the bronze we aren't sure who will take this medal but with a solid performance in the 100 and 200 breaststroke, could James Wilby in contention for another medal?! Who do you think will take the bronze and do you think anyone could overturn Peaty or Van Der Burgh for the gold and silver? Let us know your thoughts!
Check out our latest commonwealth games offer… Buy one of the new Tiide T-Shirts and get a free swim cap of your choice and if you buy two you get a free bottle also! Just leave your choice in the notes at the checkout. Shop here now, whilst stocks last!
Share this