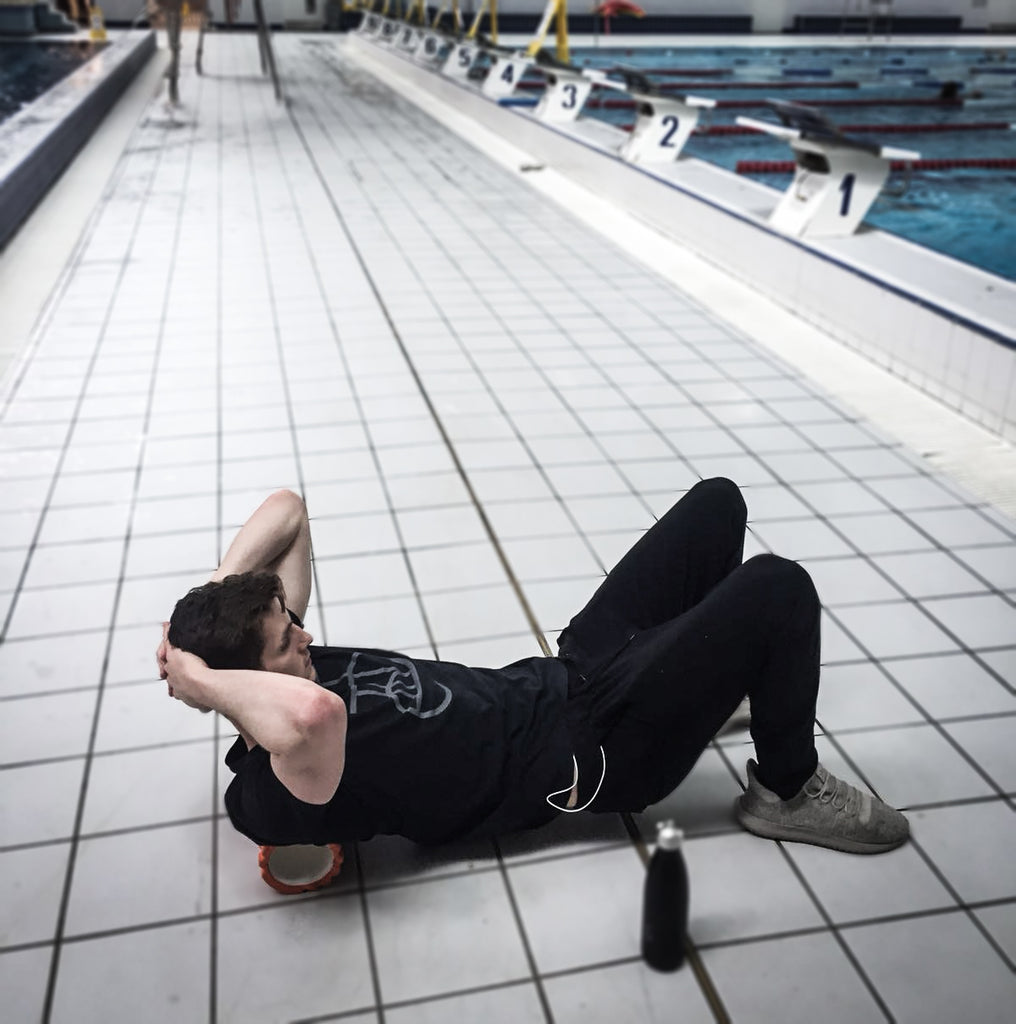 Everyone in the swimming community seems to walk round with a big tube clipped to their bag. If you haven't jumped onto the band waggon yet, then this blog should help you to decide if you should get on it too!
The purpose of a foam roller or massage stick is to be able to undergo myofascial release. This is a way to loosen the muscles off if you have muscle soreness. It is a way of getting your muscles to release without having to have a massage or see a physio therapist. It helps to speed up the recovery process and also can help towards injury prevention. We would definitely recommend adding this to your workout routine, done correctly it can yield great results!
There are many types of foam rollers or massage sticks.
The classic foam roller that you will see clipped to most swimmer's rucksacks are very firm with a foam coating around the outside is best for rolling out of the back, legs and latissimus dorsi… we don't know anyone that doesn't love to crack their back over them as a bit of extra release too!
The massage stick is most commonly used for quads and for some breaststrokers that do a lot of kick, their shins too. You could also ask a friend to massage your traps with the stick but if you don't fancy crying from the pain we wouldn't recommend this!
The classic peanut. The peanut is essentially two tennis balls fixed together which is ideal to go over the spine thereby releasing the long muscles running all the way down your back.
What's your favourite piece of kit to use for myofascial release? Let us know on our social platforms or comment below.
Have you checked out the new Tiide T-shirts, they are going fast. Check them out here! We have a new T-Shirt launching on Friday at 6pm too...
Share this